Cleaning Services West Rogers Park
& Maid Services West Rogers Park
& Maid Services West Rogers Park
Book Your Cleaning Services in West Rogers Park TODAY!
We've done the hard work to make It's easy for you, here's how it works
Click the book now button to make your appointment for cleaning services today.
We'll confirm your house cleaning reservations with a secure transaction
Save time, money and enjoy a sparkling clean home with the help of your handy device.
Our flexible subscription model lets you change and
add whatever details suit your needs!
Ideal for one bedroom apartments, studios and other similar spaces.
Perfect choice for two bedrooms 2 baths or larger Place
Flexible options with pre-selected packages for all sizes
Why You Should Choose Us!
  24/7 Customer
       Service
Our customer service representatives are available to help you with any issues, anytime.
 Trusted Cleaners
Our cleaners are background checked nationally and statewide to ensure that they're qualified.
Affordable
Cleanings
Our flexible and affordable subscription model to give your home the highest quality clean.
  24/7 Customer
       Service
Our customer service representatives are available to help you with any issues, anytime.
  Trusted Cleaners
Our cleaners are background checked nationally and statewide to ensure that they're qualified.
  Affordable                       Cleanings
Our flexible and affordable subscription model to give your home the highest quality clean.
Booster Maids is one of the top-rated local cleaning companies. We have been serving West Rogers Park since 2014 we provide quality house cleaning services to residents in the West Rogers Park area.
We are a team of professional cleaners who do a fantastic job, take pride in our work, and always go the extra mile to ensure our clients are happy with the results.
Secure Online Portal
100% Satisfaction Guarantee 
5 Star Rated Service
Fixed Rate Pricing
Trusted Cleaners
All Cleaning Supplies
"Booster maids did an amazing job, they are the best home cleaning service I've ever used. I am extremely satisfied. The staff is professional and always does a great job cleaning my home. I'm really happy with their services and would recommend them to anyone looking for a reliable cleaning service. Thank you, Booster Maids!" - Sara K. Chicago IL

"The Booster Maids team is top-notch! They're, detail oriented, highly professional and always go the extra mile to make sure my home is clean. I am incredibly impressed. We've used their services for weekly cleaning for a number of years now and have never been disappointed. Highly recommend!" - Alicia Palmer Chicago IL

"I make sure to only hire the best house cleaners near me. I have a busy schedule so I'm very particular about who comes into my home, and Booster Maids did awesome job. They clean up after themselves like it's their own place! I can't recommend them enough!" - Kevin Wong Chicago IL
Fast, Inexpensive, Reliable House Cleaning in West Rogers Park
Don't let dust, dirt, and clutter, take over your life anymore! We're the perfect solution to make your life easy and eliminate messy clutter anytime.
Book your Premium Cleaning with Booster Maids!
Top Expert Cleaners Using The Best Equipment In Town
We can guarantee that our cleaners will do an amazing job for your home or business. We will always go above and beyond to ensure that you have a clean house and its left in immaculate condition for you when you return.
What is Daily Maid Service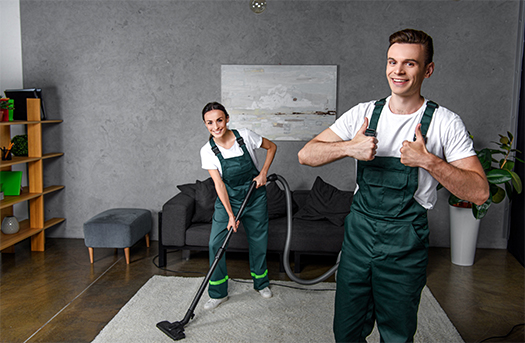 Daily maid service is a great way to keep your home clean without having to do the work yourself. A professional maid will come to your home each day and clean up, leaving you with a fresh, clean space to relax in.
This can be a great option for busy people or those who simply don't have the time to clean themselves.
When looking for a daily maid service, be sure to ask plenty of questions. What services does the company offer? What is included in the price? How often will the maid come to your home? What are the company's policies on cancellations and refunds?
How Do I Ask For a Cleaning Service?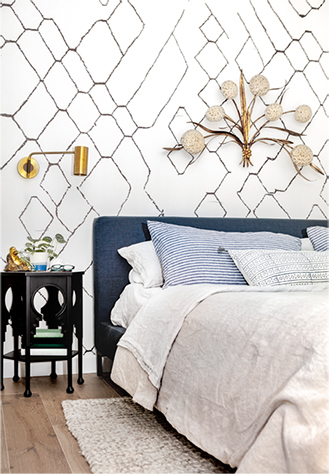 When it comes to hiring a residential maid service, it's important to do your research. Ask around for recommendations, read reviews, and compare pricing structures to find the best deal.
What kind of services do they offer?
What is the pricing structure?
Do they have any references or reviews I can look at?
What kind of training and insurance do their employees have?
How often will the cleaning be done?
What specific tasks will be included in the cleaning?
Can they accommodate special requests or dietary restrictions?
How long have they been in business?
Are they licensed and insured?
What is the cancellation policy?
What Are the Duties Of a Cleaning Lady?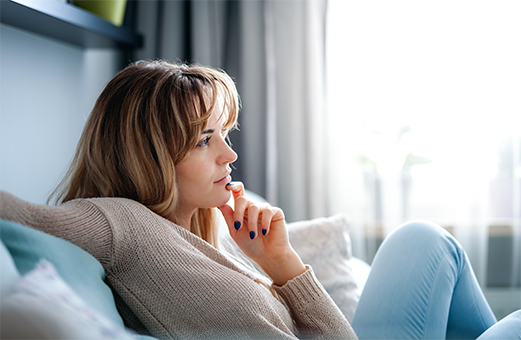 Housekeepers are responsible for cleaning and reporting any safety hazards to the homeowner or manager. and maintaining a client's home. They may be asked to clean floors, surfaces, bathrooms, and bedrooms. Some housekeepers also provide laundry services.
If you would like to hire a housekeeper to clean your home, here are some tips on how to ask for a cleaning service:
Decide what services you would like the housekeeper to provide. Do you need them to clean your floors, surfaces, bathrooms, and bedrooms? Would you also like them to do your laundry?
Estimate how many hours of service you will need each week or month.
Draft a request for a cleaning service
Send the request to multiple housekeeping services and compare prices.
Choose a housekeeping service that fits your budget and needs.
Thank you for reading! If you have any questions, please let us know.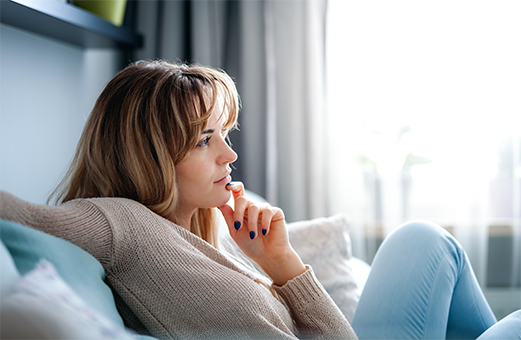 Is The Difference Between a Maid and a Housekeeper?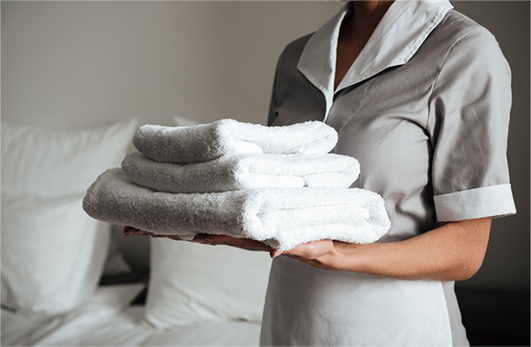 If you are looking for someone to clean your home, you would likely hire a maid. If you are looking for someone to manage all aspects of your home, you would likely hire a housekeeper.
Keep in mind that these are generalizations, and there may be some overlap between the duties of a maid and a housekeeper. For example, a housekeeper may occasionally clean the home, and a maid may occasionally cook or do laundry.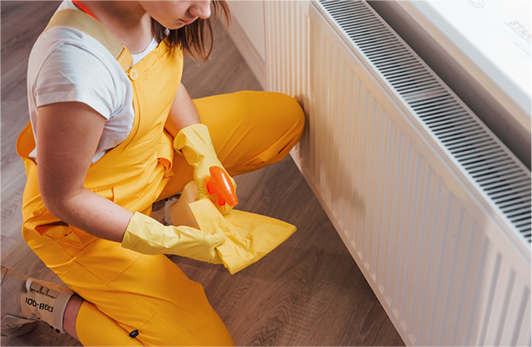 The terms "maid" and "housekeeper" can be used interchangeably, but there is a distinction between the two roles.
A maid is someone who is employed to clean and maintain a household, while a housekeeper is responsible for all aspects of running a household, including cleaning, cooking, and laundry.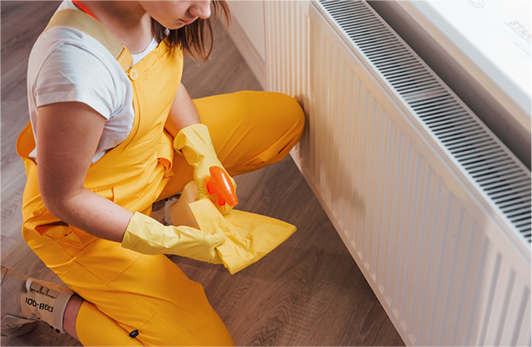 What Are The 4 Types of Housekeeping?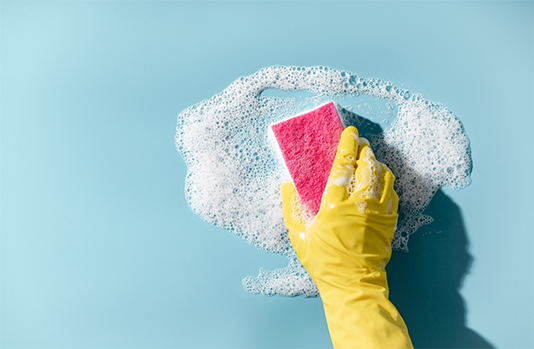 There are many different types of housekeepers, each with their own set of skills and duties. Here is a brief overview of the four most common types:
Cleaner or Maid. A cleaner or maid is a basic cleaning service. They will typically come to your home once a week or once a month to clean the floors, surfaces, and bathrooms.
Live in Housekeeper. A live-in housekeeper is a very popular type of housekeeping service. They will move into your home and take care of all the cleaning, laundry, and grocery shopping for you. This is a great option for busy families or those who travel often.
Live out Housekeeper. A live-out housekeeper is someone who comes to your home to clean on a regular basis, but does not live there. This is a good option for those who need more frequent cleaning but don't want or need a live-in housekeeper.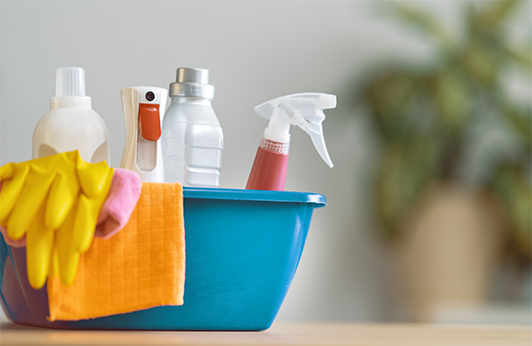 House Manager/ Housekeeper. A house manager/housekeeper is a more specialized type of service. They typically come to your home once or twice a week and take care of all the cleaning, laundry, grocery shopping, and other household tasks.
This is a great option for those who need more help managing their home but don't have time to do everything themselves.
There are also a number of housekeeper cleaning companies that offer a variety of services. These companies typically have a team of cleaners who come to your home on a regular basis to clean everything from the floors to the windows.
They can also provide more specialized services like deep-cleaning, floor waxing, and carpet cleaning.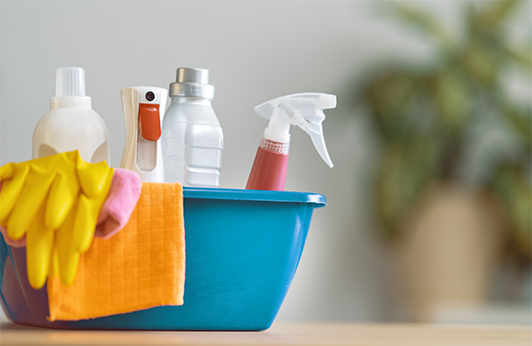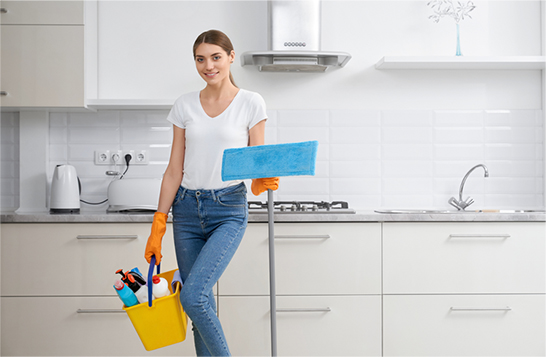 When it comes to training your maid, there is no one-size-fits-all approach. However, there are a few basic tenets that you can follow in order to create a well-trained and effective team.
First, be sure to cover the basics with your employees. This includes things like scheduling and task allocation, as well as customer service skills. In order for your maids to be effective, they need to be familiar with the basics of the job.
Second, focus on soft skills. This includes things like communication, team work, and problem solving. These are essential skills that will help your maids work effectively together and provide excellent customer service.
Third, give your employees the power to upgrade customer service. This means allowing them to make decisions on their own and taking care of customers in a way that meets their needs. This will help create a more personal connection with customers and increase loyalty over time.
Fourth, focus on building long-term clientele (and lucrative relationships). This means going the extra mile to make your customers happy and taking care of them long after they've hired you. By establishing strong, lasting relationships with your clients, you'll be able to keep them coming back for years to come.
What Are 3 Qualities a Housekeeper Should Possess?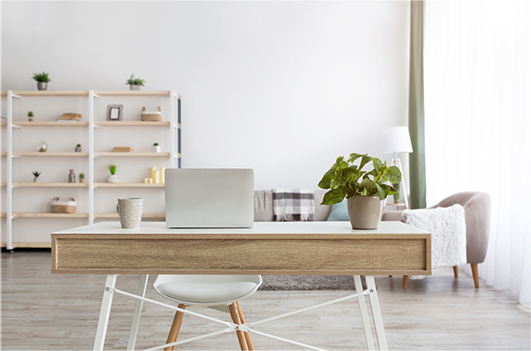 Housekeepers play a very important role in any home. They keep the house clean and organized, which helps to create a healthy and comfortable environment for everyone living there. A housekeeper is responsible for many tasks, such as cleaning the floors, bathrooms, bedrooms, and kitchen.
They may also be responsible for doing laundry, ironing clothes, and grocery shopping. It is important that a housekeeper be patient and organized, as there are many tasks to complete each day and they need to be able to stay on top of it all. They should also be reliable, so that the homeowners can count on them to do their job each day.
A good housekeeper is someone who can work independently and doesn't need a lot of direction. Lastly, they should be responsible and accountable for their actions. This means that they take responsibility for their mistakes and make up for them. If you are looking to become a housekeeper, make sure you possess these qualities! They will help you succeed in this career.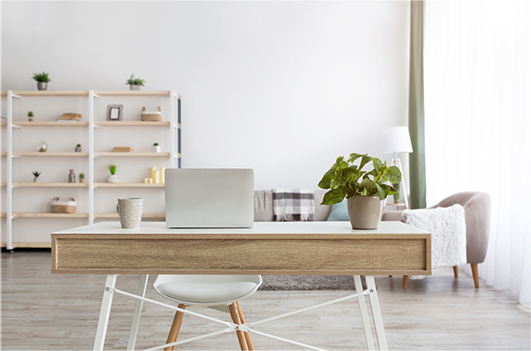 What Are the Steps to Deep Cleaning A House?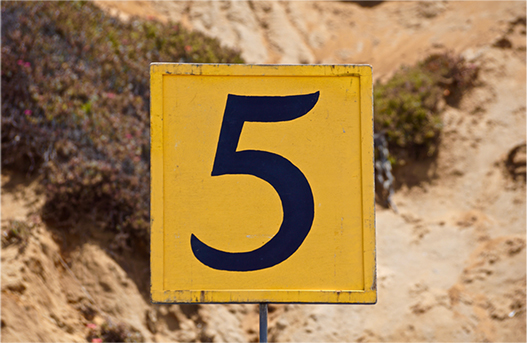 Clean the Surfaces. Dirt and dust accumulate on surfaces and in cracks, so it's important to clean these areas before you deep-clean
Vacuum. Vacuuming is an essential part of any deep-cleaning routine. Vacuum all the surfaces in the room, including the floor, furniture, and walls
Clean the Furniture. Wipe down all of the furniture in the room with a damp cloth. If there is any dirt or dust on the furniture, you should be able to remove it with a little bit of effort
Clean the Walls. Walls can get dusty and dirty over time, so it's important to give them a good clean. Use a damp cloth to wipe down the walls, then dry them off with a towel
Finish Up. Once you have finished cleaning the floors and walls, it's time to put everything back in its place. Make sure everything is neat and tidy before leaving the room
What is The Fastest Way to Clean a House?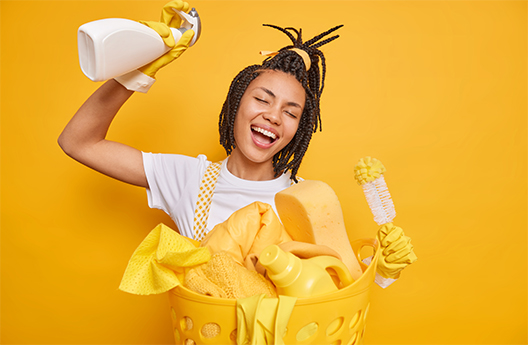 There are a number of ways to clean your house quickly. But some methods are faster and more efficient than others. Here are the best tips for how to clean your house fast:
Start by decluttering your home. Get rid of any unnecessary items that are taking up space and making it harder to clean.
Make a plan. know what you are going to clean and how you are going to do it. This will help you stay organized and efficient.
Use the right tools. Make sure you have all of the supplies you need to clean your home quickly and effectively.
Tackle one room at a time. Don't try to clean the entire house at once. This will only lead to frustration and chaos.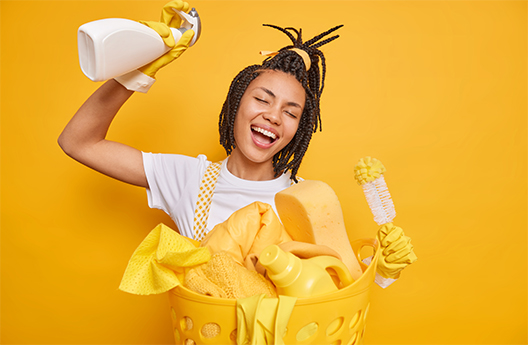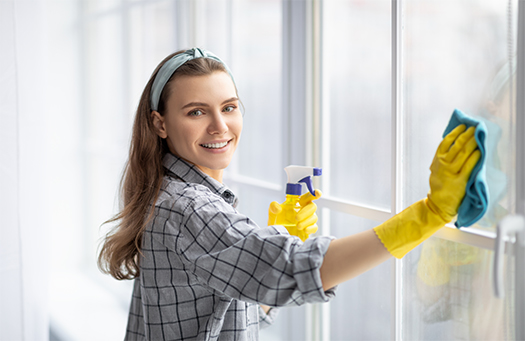 Make a cleaning schedule. Set aside time each week to clean your home. This will help you stay on track and make sure everything is clean and organized.
Use a vacuum cleaner. Vacuuming is one of the quickest and easiest ways to clean your house. Make sure you have a powerful vacuum cleaner that can get the job done quickly.
Use a mop. Mopping is a great way to clean your floors quickly and easily. Make sure you have a good mop that will get the job done fast.
Use cleaning products. There are a number of different cleaning products available that can help you clean your house quickly and easily. Choose the products that work best for you and your needs.
What Order Should You Clean Your House?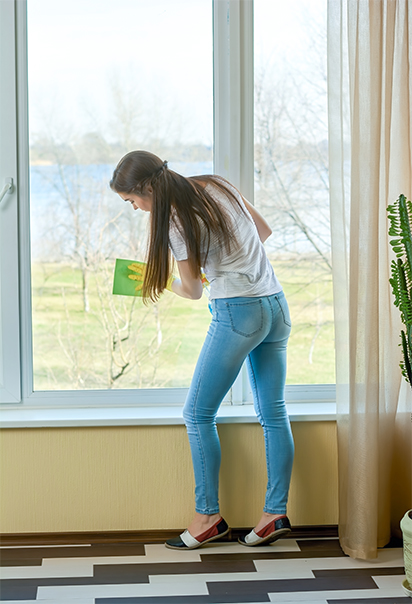 One way to remember the order is the acronym "S.P.A.C.E":
Sinks and counters
Pots and pans
Appliances
Cupboards and drawers
Everything else (floors, furniture, shelves)
Another way to remember the order is with the mnemonic device "H.O.T. W.I.N.D":
Horizontal surfaces (sinks, counters, tables)
Ovens, toasters, microwaves
Trash cans, dishwashers
Windows and mirrors
Doors and door handles
Everything else (floors, furniture, shelves)
Whichever system you use, make sure to follow it each time you clean your house. This will help you to be more efficient and to avoid having to go back over the same areas multiple times. Soon, cleaning your house will be a breeze!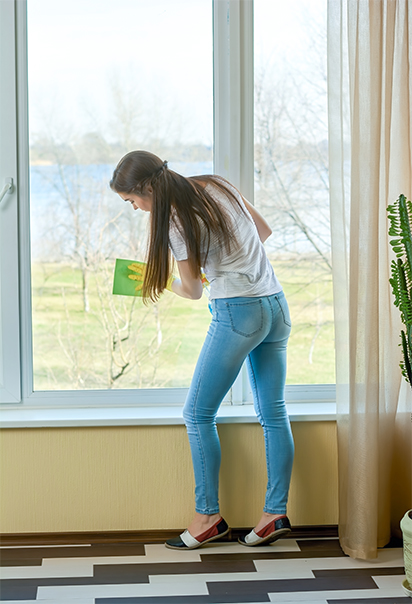 How Do You Organize a Cluttered House?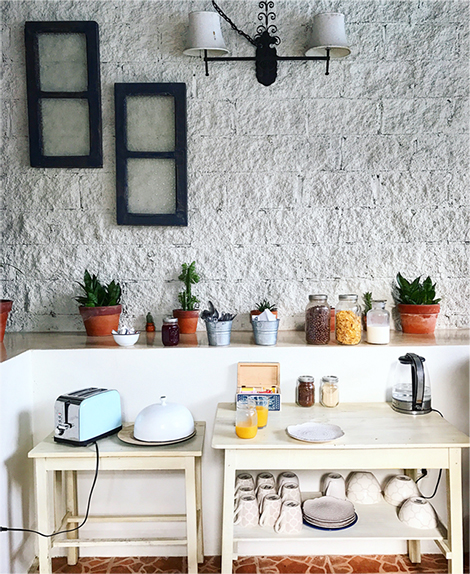 Use Vertical Storage. Instead of piling things on top of each other, use vertical storage wherever possible. This might mean using a stack of baskets to store rolled up towels in the bathroom or installing shelves to make better use of the space in your closet. 
Install A Pegboard In Your Workshop. A pegboard is a great way to organize tools and other items in your workshop. You can hang tools, baskets and other items on the pegboard to keep them within easy reach.
Use Labels. Labels are a great way to keep track of what's in your closet, drawer or cabinet. When everything has a place and a label, it's easy to know where to put things back when you're finished using them. 
Create A System. When everything has a place and a purpose, it's easy to stay organized. Create a system for yourself and stick to it. This might mean designating one shelf in the pantry for canned goods or organizing your makeup by type (lipstick, blush, eyeshadow, etc.) 
These are just a few ways to organize a cluttered house. With a little bit of effort, you can declutter your home and keep it organized for years to come.
 Get rid of flat surfaces. Surfaces like countertops, shelves, and other flat surfaces are clutter magnets. It's okay to keep some things on your counters, but you should try to keep all surfaces free of clutter. Make space in drawers or on shelves for paper items, or add small boxes or bins
How Do You Declutter When Overwhelmed?
Decluttering your home can be a daunting task, especially when you feel overwhelmed by the amount of stuff in your space. But it's important to start somewhere, and there are a few tips that can make the process a little bit easier.
First, try to focus on one area at a time. Rather than trying to declutter your entire home in one day, focus on one room or even one section of a room. This will help you avoid feeling overwhelmed and make the process more manageable.
Second, create a plan. Decide what you want to get rid of and come up with a strategy for how you're going to do it. This can help keep you organized and on track.
Finally, don't be afraid to ask for help. If you're struggling to get started or feeling overwhelmed, don't be afraid to ask a friend or family member for assistance. Sometimes it's helpful to have someone there to motivate you and keep you on track.
Our Cleaning Services Areas
Frequently Asked Questions
How do you treat a cleaning lady?
Be respectful of her time and schedule. If you have specific instructions or requests, be sure to communicate them in a timely manner so that she can plan her work accordingly.
How long should a cleaner take?
Generally speaking, a professional cleaner should be able to clean a standard-sized home in about three hours.
How often does your cleaner come?
Most cleaners will come once a week or every other week, but you can also hire them for dedicated hours or a specific day.
How do I ask my cleaning lady to clean better?
Try to be specific about what you want them to do differently,if you feel like they're not dusting enough, ask them to focus on that area. Or if you want them to use a different cleaning product, let them know.